March 23, 2008
Dear Tiana, Don, and Austin;
Happy Birthday to Danica and Mom, my mom, who was born this day in 1921 and received her third grandchild as a birthday present on this day in 1982. Birthdays are great to celebrate but can be complicated. I'm in Utah for the weekend and with Danica on this Easter Sunday but we haven't been able to celebrate her birthday properly.
Between conflicting church schedules, flight schedules, departures schedules, nap schedules, and eating schedules I blew it and didn't coordinate so as to honor Danica very well today, plus mom isn't here and I miss her on this important religious holiday.
We attended the English speaking ward and head some excellent talks about the Savior and the Atonement. One young lady quoted Elder Holland who said that "we are not what happens to us, but what we progress to in this life". I was standing up, holding Lilly and thought about her future life. She has this cherubic face with two deep brown eyes and a consistent smile, will more of a giggle in her countenance.
She just glows with promise and joy and delight in life itself. The choir then sang a familiar Easter hymn about how the Savior overcame the temptations of this world to pave the way for us to return to our Heavenly Father, I thought of this beautiful young life in my arms. Just as it is with all of us; life can through some pretty ugly stuff our way – illness, sin, financial challenges, unwanted temptations, broken hearts, and the list goes on. As a parent or grandparent as I looked at Lilly's face I wanted to protect this precious daughter from all that pain and sadness, but knew I couldn't do any more than hold her and love her for the moment. She will grow up and face mounds of garbage that will be thrown at her. Hopefully most of the bad stuff will miss her but we all know that rough spots will happen and that is why I felt drawn out in thankfulness for the Plan of Salvation and my Savior Jesus Christ. He provides the way for happiness in this challenging life.
Heavenly Father at one time held us all in his hands and looked into our eyes and said, "Oh, you beautiful child, I would like to hold you and love you and protect you from the world and all its evil intents, but I can't. You must go out on your own and find your own way. You will get stained by the battle maybe even hurt or seriously injured, but your elder brother will resist the world and provide the example and the way to clean those earth stains and repair the broken bones and even heal the broken hearts. It will not be easy for him but he is willingly to pay the price because his deep and personal love towards you. All I ask as you venture forth is have a broken heart and a contrite spirit and you can return home after earth school. Never again will you have to suffer or cry, but will have cause to rejoice over the eternities that will gloriously unfold into the future." I'm so thankful for my Savior on this Easter Sunday and for the Plan of Salvation.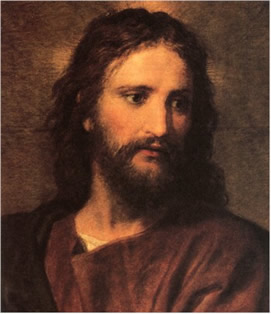 I'm also grateful for your willingness to spread the good news of this gospel to those in Virginia, the Marines, and in Ontario. God's speed be with you.
On a newsier note – there has been some interesting progress in my work that has yet to gel, but I'm excited about the future more than I have been in the past. I will be moving offices on April 1 to the DTC area and working with an account there. Also it looks like we will be moving into a new house as soon as we find something.
I've had a lot of fun working and playing in Utah for the weekend and you can check out my blog for some pictures from the various Easter egg hunts, "Peeps" show diorama contests, and quiet walks with the grandsons I was able to enjoy. I only wish mom had been here to enjoy the sunshine and the family.